The internet is awash with rumors regarding Glock's new pistol, allegedly named the Glock 43. Most speculation is that the Glock 43 will be the long-awaited single-stack 9mm to compete with the very popular Smith & Wesson Shield. 
This is allegedly a leaked photo of the G43: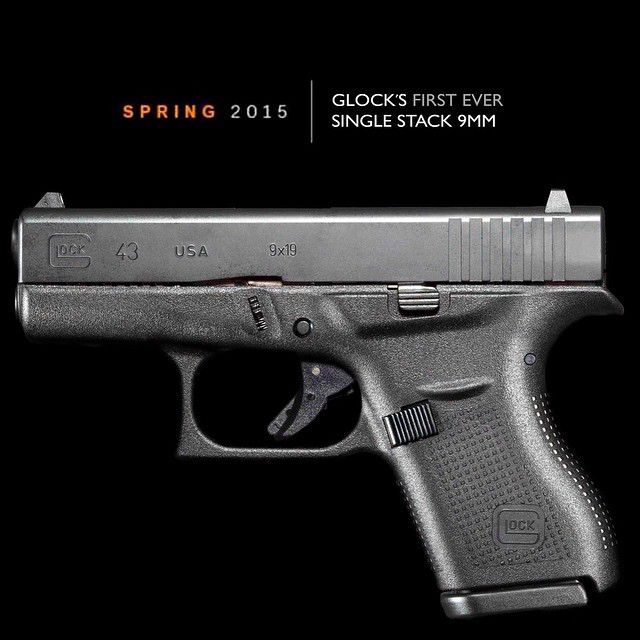 At first glance the magazine looks too small, like someone photoshopped a Glock 42. Lending legitimacy to the image is the rumored size of the Glock 43 – only a few millimeters taller/wider than the Glock 42. If true, I think you can expect standard capacity to be the same as a G42 at 6+1, which will likely make it smaller than a S&W Shield.
At any rate, we will all know soon enough, as Glock is set to announce the new pistol one week from today on March 20, live from the Glock US Headquarters.
Update 3/18/2015: Another allegedly leaked photo from a gun mag.
Mrgunsngear video on the leaks: