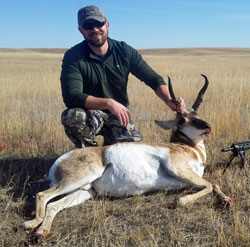 Brandon
Founder, Editor
Brandon founded Monderno in 2011 following his interests in guns, knives, gear, backpacking, hunting and everything preparedness. In addition to being a Christian, husband, father, avid hunter and Patriot, he is a self-employed entrepreneur in the mountains of Montana.
Dan
Graphics, Gear Shop, Contributing Author
If you see a design on Monderno, from our helmet logo to our web layout, chances are Dan is the man behind it. Dan also runs the Monderno Gear Shop, is a gun and gear nut, Christian and contributes to Monderno when his schedule allows.

Aaron Cowan
Contributing Author
Aaron Cowan is the Lead Instructor for Sage Dynamics, a reality-focused firearms and tactics training company that provides practical instruction from the fundamentals to advanced skills for the civilian, police and military professional. Aaron served in the US Army as an Infantryman, as a private security contractor overseas and as a police officer. In addition to patrol he worked as a SWAT team member, SWAT deputy team commander, SWAT sniper, sniper section leader and in-service police training officer.
Aaron holds multiple professional certifications including the National Rifle Association Law Enforcement Division's instructor training program, California POST certified academy instructor, Advanced Law Enforcement Rapid Response Training (ALERRT) Active Shooter Response Instructor and Simunitions Scenario Instructor among others. When he isn't teaching or training, he writes semi-regularly for a number of online publications and magazines.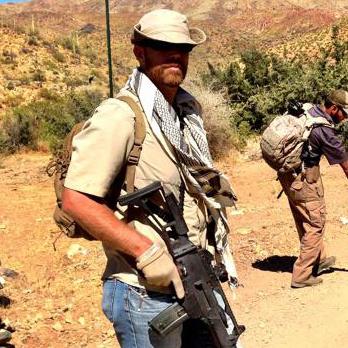 Trek
Contributing Author
Trek spent nearly a decade with the United States Air Force as a decorated Military Police Officer and Instructor. He has over 5000 hours of instruction between his Military and Civilian duties and holds a nationwide occupational instructor certification as a result. Trek is a certified Federal Criminal Investigator, a licensed and bonded Professional Investigator in the state of Michigan, founded Blue Cell Protective Services which specializes in private investigation in support of personal protection and Co-Owner of the Michigan Defensive Firearms Institute.

Vic
Contributing Author
Vic is a full-time law enforcement officer for one of the nation's largest police departments. During his time as a police officer he has held positions in patrol, investigations, tactical units, with most of his career spent on proactive investigations involving gang crimes, violent offenders, anti-narcotics operations, and undercover assignments. Vic is currently a member of a Federal Organized Crime Task Force where he conducts complex investigations into criminal organizations involving plain-clothes surveillance, sting operations, undercover operations and felony warrant execution.
A fervent proponent of developing the skills needed to survive violent encounters, he constantly seeks out training from some of the best trainers and operators available in the country in the areas of pistol, rifle, shotgun, and tactics. He also has a background in Sanshou, Muay Thai and Brazilian Jiu Jitsu, which lends him a unique perspective when it comes to firearms training and the use of guns and edged weapons in close quarters.
Vic is also a state certified concealed handgun license instructor and a certified law enforcement instructor in the areas of firearms and defensive tactics for the Special Investigations Divisions of his police department. He is also the owner of 5 Rings Tactical where law enforcement, military personnel, and responsible citizens can purchase holsters and other tactical equipment.
Seth
Contributing Author
Seth is an accomplished shooter with an extensive competition and instructing background, an Afghanistan combat veteran, and the lead instructor for the Montana Shooting Institute. Seth is an avid student of the gun and the combat mindset. As an instructor he is dedicated to increasing the knowledge, skill, and survivability for shooters in all walks of life.
Seth spent several years in the prestigious Army Marksmanship Unit as an international and service pistol team member, and a primary instructor for their Instructor Training Group. He has trained combat forces from a dozen countries, various US Army units, Special Operations Forces, SWAT, and US Marshall Service personnel.
Seth's shooting accomplishments include being a member of the Olympic Development Team, several NRA Collegiate Pistol National titles, 25m rapid fire pistol finalist at the 2012 Olympic team trials, and US Army sniper school honor graduate.
Seth is currently a sworn police officer and a state legislator. He is also an avid outdoorsman and is usually roaming the mountains when not training.

Robbie
Contributing Author
Robbie is a second generation police officer with nine years experience. He currently holds certifications as a police officer and deputy sheriff, holds the rank of detective, and is an AR-15, Glock, Remington 870 & 700 armorer. He specializes in active shooter topics and also serves as a sniper within his department.

Ian Strimbeck
Contributing Author
Ian Strimbeck is a veteran of the United States Marine Corps, where he conducted training for host-nation forces in small-unit tactics as an Infantry Rifleman. During that time, he attained experience in combat and security operations, and was in multiple high-tension environments. He deployed twice, once in support of OIF and the other in support of the 22nd MEU (Marine Expeditionary Unit).
Ian is a certified Combat Focus Shooting Instructor, NRA Basic Firearm and Massachusetts State Police Firearms Instructor, certified Glock Armorer and certified Fit Shot Instructor. He works executive protection services for Resolute Security Group, and writes for the Personal Defense Network. He is also a founding member of the Association of Defensive Shooting Instructors.

Matt
Contributing Author
Matt is a finance and technology expert who spends his days advising people on a variety of subjects. He's also a NRA Life Member and a father and husband with a lifelong passion for firearms and their impact on society thanks to his Father and Grandfather who served in the US Military.

Frank Sharpe, Jr.
Contributing Author
Frank is the President of Fortress Defense Consultants, and has been a firearms instructor for over 10 years. As a senior staff instructor for Defense Training International (DTI), he has trained thousands of citizens, police, and military in the art of defensive firearms, and is the author of the DTI Instructors' Standards Manual. Frank specializes in the effective instruction of female students and regularly speaks on defensive issues for women's groups and community watch organizations.

Brad
Contributing Author
Brad is a U.S. Army veteran of Iraq and Afghanistan who has currently served for 12 years. He was an NCO prior to attending flight school. Now a seasoned Warrant Officer and Apache pilot, Brad also holds a Commercial FAA Pilot's License for rotary wing aircraft with instrument rating. He has a strong background and experience in trauma/casualty care, SERE and shooting. Most days you'll find him in the hangar, on the range or knee-deep in gear writing for multiple industry publications.

Dean
Contributing Author
Dean is one of the vets behind 2 Vets Arms, a firearms manufacturer based in Oklahoma.
Matt Powell
Contributing Author
Matt is the founder of Pramek System. Having taught internationally for over 12 years publicly, Matt has been featured in numerous magazines, released over a dozen combatives instructional videos and published four books on training methodologies. Matt currently lives in Atlanta where he is the hand-to-hand instructor for Sage Dynamics and is a contributor for numerous online and print magazines. Matt punches people in the face using science, shoots a lot, and causes general mayhem with his pitbulls.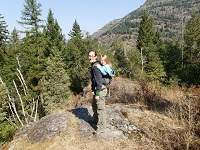 Rachel
Women's Outdoor Gear Coordinator
Healthcare professional, snowboarder and avid hiker, Rachel is our resident expert on women's gear.