The Walther PPQ is one of my all-time favorite handguns. It's reliable, accurate, and has perhaps the best ergonomics and trigger of any striker fired handgun on the market. It does have a downside though, and that's the high cost for magazines.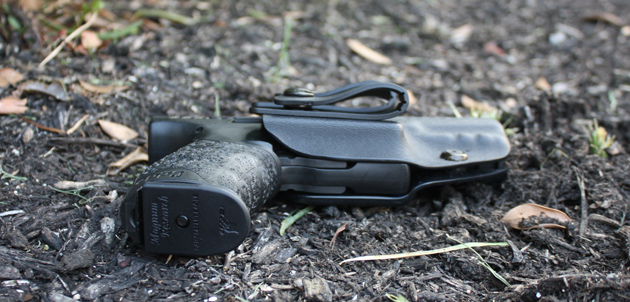 As you might have read on this site or elsewhere on the interwebs, you can save money by buying either Walther P99 mags or Magnum Research Baby Eagle mags. The Magnum Research mags are cheaper, so that would seem the obvious choice. The only question is, how do they work? Well I purchased 5 Magnum Research mags and took them to the range to find out.
Flawless Function
So far I've ran about 400 rounds evenly through the 5 magazines and haven't had a single failure. The magazines fit properly, drop free, and feed reliably. Aside from the markings on the magazine body and floor plate, and the different color follower, the magazines are identical. I couldn't confirm it, but the craftsmanship and "made in Italy" markings suggest that they are both made by the excellent Italian magazine manufacturer Mec-Gar.
The bottom line is, the Magnum Research magazines are high quality and function perfectly. At roughly half the price, they are an easy choice.
For high resolution comparison photos, like us on Facebook and check out the photo galleries.