The ATF recently decided it has the authority to reclassify M855 5.56 round as "armor piercing" and therefore ban its sale to the civilian market. Of course, this has "nothing to do with gun control" and is instead an effort to "protect the lives and safety of law enforcement officers from the threat posed by ammunition capable of penetrating a protective vest when fired from a handgun." Yeah, right.
If you missed it, you can get caught up here.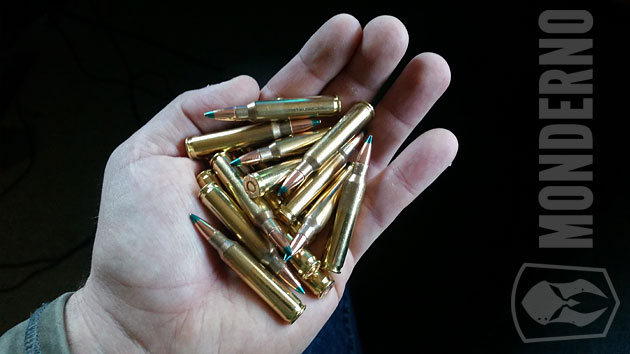 In response, Rep. Tom Rooney (R-Fla.) introduced H.R. 1180 last Friday, a bill to "prohibit the Government of the United States from issuing or enforcing a new restriction or prohibition on the manufacture, importation, or sale in the United States of ammunition."
Washington, DC – U.S. Rep. Tom Rooney (FL-17) today introduced legislation to block the Obama Administration from implementing a proposed regulation that would effectively ban the sale of certain ammunition.

"The Obama Administration's proposal would unilaterally strip law-abiding hunters and sportsmen of their Second Amendment rights," Rooney said. "Congress has made its intentions clear that this ammunition is for sporting purposes and should not be restricted. We cannot and we will not stand by while the Obama Administration tramples on the Constitution, the rule of law, and the Second Amendment rights of hunters in my district and across the country."

The Bureau of Alcohol, Tobacco and Firearms (ATF) recently proposed a new regulation that would ban the manufacturing and sale of 5.56 mm/.223 caliber M855 "green tip" ammo commonly used for hunting and target shooting. Rooney's bill, the "Protecting Second Amendment Rights Act," would prohibit the ATF or any other federal agency from issuing or enforcing any new restriction or prohibition on the manufacture, importation or sale of ammunition in the United States.
Well done Mr. Rooney. Please contact your representative and tell them to support H.R. 1180.