From time to time I run across a new (to me) resource that is worth sharing, and today I'd like to tell you about a website called Rationality Rebooted (RR). RR is dedicated to reporting the self-defense stories that you never hear about from the mainstream media, similar to the Armed Citizen column in American Rifleman, and they do it in a somewhat unique way.
There are a bunch of websites out there that do this already of course (Monderno reports on such news from time to time as well), but Rationality Rebooted seems to do a really nice job of it. What I like about RR is that it seems to be updated fairly regularly, and I like the way they report on the incidents. Each defensive gun use (DGU) is documented in a no fluff way with the following information (screenshot above):
Date

Time
Location
Crime Prevented
Description of Bad Guy(s)
Description of Good Guy(s)
Type of Gun Used
Outcome
Sources
A couple things make this interesting to me. First and most obvious is that the source of the story is cited, so that you know these are not made up. Second, because RR actively tracks the type of gun used, it allows you to view all stories of self-defense involving a certain type of gun, like AR-15's, for example. Pretty cool.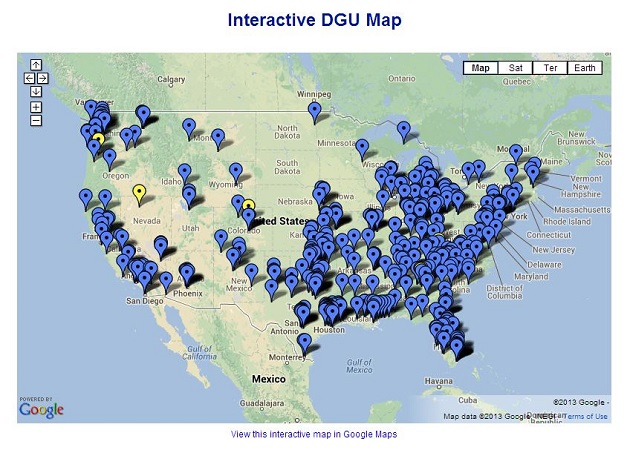 Rationality Rebooted also has an interactive map (screenshot above) that is useful in showing where these incidents are happening. Seeing them placed on a map gives you a sense for how much crime an area of the country has, for example.
I don't know who runs the website, but so far I'm liking what I'm seeing, so much so that I wanted to share with Monderno readers. Head on over and check them out.