Limitless Gear recently released a new AR-15/M4 magazine system called the OPFOR, a lidless, stackable mag carrier that attaches to 2×2 MOLLE/PALS surfaces.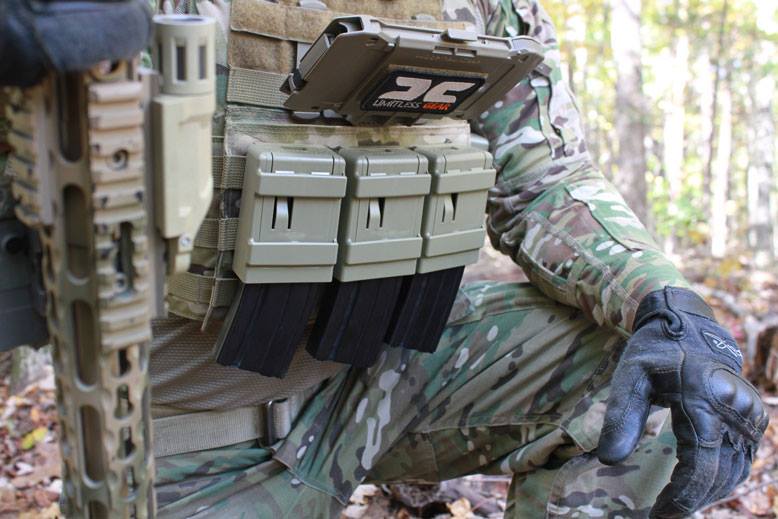 I haven't had a chance to play around with these yet, but I saw that they are available at Shellback Tactical for $33 each, so I thought I'd pass it along. A few of my favorite features are how quickly you can attach the OPFOR to PALS webbing, and the ability to be used in normal or inverted fashion.
This is best demonstrated with video, so check out this promo video from Limitless:
Pretty slick. You can check them out here.