A few months ago, my buddy Trek called me with a crazy idea: ride across the country on a single speed retro World War II era bicycle to raise money and awareness for the Brian Terry Foundation. Although he changed his mind on the single-speed, I'm happy to report that the crazy idea is a go.

The Ride
In 2010, Border Patrol Agent Brian Terry was murdered while on duty by a weapon obtained through the flawed BATFE/DOJ OPERATION: FAST AND FURIOUS "Gun Walking" program, where weapons were procured by foreign criminal entities through the assistance of the US Government.
To this day, not a single member of the US government has been held accountable for this grievous operational failure, and more importantly, the death of Agent Brian Terry. To raise awareness of this injustice and funds for the Brian Terry Foundation, Trek will depart on 15 September from Flat Rock, MI, the hometown and final resting place of Brian Terry, and God willing, arrive in Bisbee, AZ 30 days later on 15 October.
Total ride: just over 2,000 miles in 25 days (5 rest days).
If you want to learn more of the back story on how this all got started, check out this interview with Trek on Gunfighter Cast.
Brian Terry Foundation
The Brian Terry Foundation is dedicated to ensuring that the information surrounding OPERATION: FAST AND FURIOUS is forthcoming as well as providing support for US Border Patrol members across the country. The foundation also serves to keep Brian's legacy alive and supports up-and-coming Law Enforcement Officers with annual scholarships.
A non-profit charity, the Brian Terry Foundation has the ability to continue its many missions through the support of donations from the public. Through this ride, Trek's goal is to raise awareness of the foundation and to gather support and donations to ensure more years of the valuable assistance it provides.
The Route
Trek has a tentative route planned, but obviously things like weather and road conditions may cause it to be altered at some point along the way.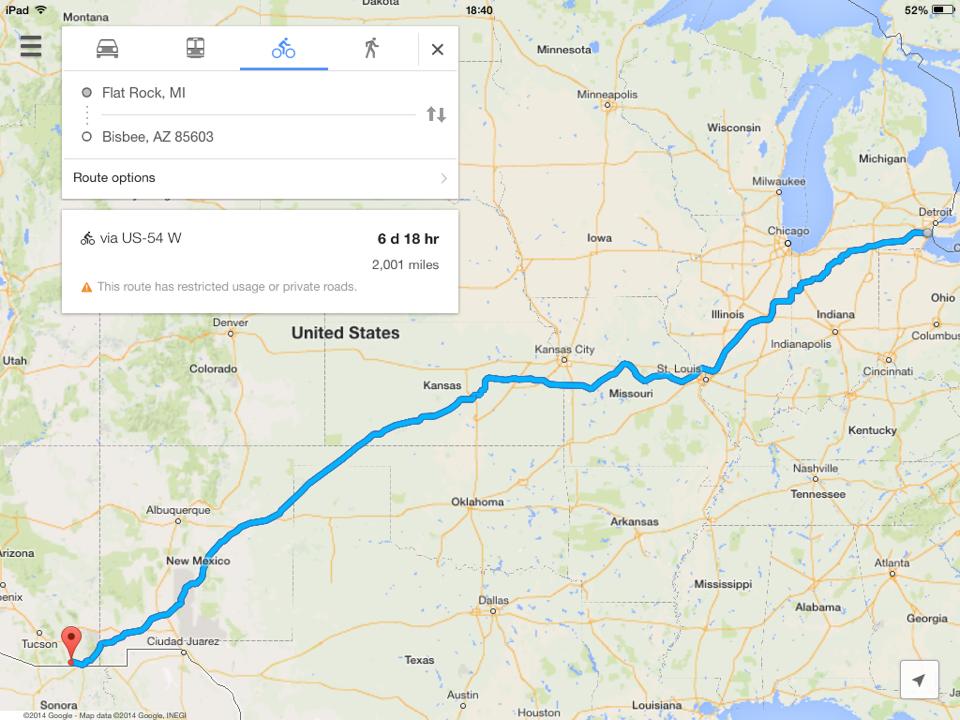 Trek Tracker
Trek is sharing his route because he wants YOU to come ride with him – think Forest Gump but on a bike, and of course unlike Forest, Trek's journey has a purpose. If you live somewhere along or close by his route, come out and ride with him, even if it's only for an hour.
In order to better facilitate this, Trek will be riding with a Garmin Edge 810, a GPS enabled bike computer that will allow us to track his progress in real-time. We're calling it the Trek Tracker – if you want to ride with Trek for part of his journey, the Trek Tracker will tell you where to go. As the ride gets closer, I'll have more details on the Trek Tracker.
Update – the Trek Tracker is live!
About Trek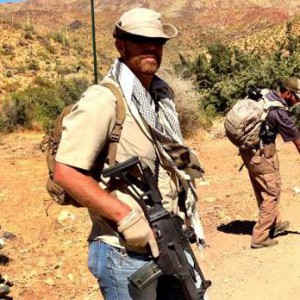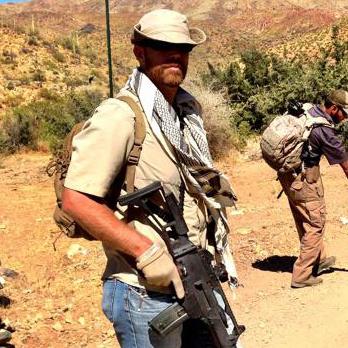 Erik "Trek" Utrecht is a bit nuts, but in a lovable sort of way.
He grew up in Kalamazoo, MI where graduated from Loy Norrix High School. Aspiring to have a career in Law Enforcement, Trek joined the United States Air Force in 2001 as a Military Police Officer and was stationed in Aviano, Italy as a Patrolman and Nuclear Security Team Leader. After two deployments to the Middle East in support of OPERATIONS: ENDURING and IRAQI FREEDOM, Trek was selected as a Professional Military Educator at Ellsworth Air Force Base, SD where he trained over 600 non-commissioned officer candidates as a college accredited instructor. After nearly a decade of military service, Erik has returned back to Michigan where he founded Blue Cell Protective Services as a Professional Investigator and is the Co-Owner of the Michigan Defensive Firearms Institute where he continues to teach.
A veteran of 'interesting' physical events, Trek has completed a Marathon, Half Marathon, two multidisciplinary Adventure Races, two Tough Mudder, events and a score of other small events to include carrying the POW/MIA flag 17 miles to raise funds for the Patriot Guard Riders of Ohio.
How You Can Get Involved
First and foremost, donate to the Brian Terry Foundation. Raising awareness and funds for the Brian Terry Foundation is the primary goal of Trek's mission. Second, share Trek's journey on social media, and like the Trek's Trek Facebook page. Share what Trek is doing with your friends and family, and tell people Brian Terry's story.
Finally, as mentioned, come out and ride with Trek. Hope to see you out there!