All Around Pizzas and Deli, located in Virginia Beach, VA, is in the news, and it's good news for a change.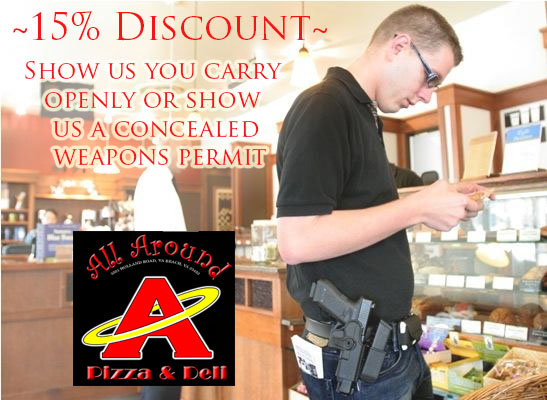 As the image above suggests, All Around Pizza owner Jay Laze is giving a 15% discount to anyone who brings a gun or concealed handgun permit to the shop. The idea apparently came from a frozen yogurt shop in Utah.
Here's hoping that this becomes some sort of nationwide movement (among the more free states anyways). Well done sir.
Watch the WTKR report here: