Kerry Davis (AKA "Pocket Doc") from Dark Angel Medical was interviewed on The Survival Podcast today. Dark Angel Medical makes the awesome Direct Action Response Kit (D.A.R.K.), a slim and compact med kit that contains "everything you need and nothing you don't." I own one of these kits and they really are a fantastic investment.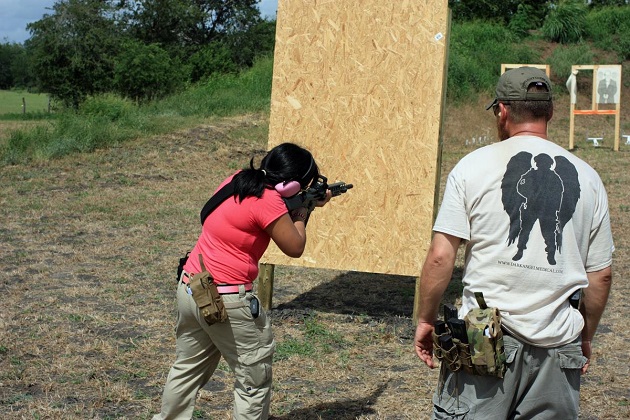 In the photo above you can see my friends Rachell and Allen both using a D.A.R.K. at a recent carbine class. Notice how compact the kit is.
If you're not familiar with The Survival Podcast, it's a daily podcast by a guy named Jack Spirko, who does a great job with the show. TSP covers a wide range of topics from classic to modern survival, permaculture, current events, and much more. I started listening to TSP way back at like episode 10, when Jack was doing the show in his car commuting back and forth from his full-time job. The show has grown significantly since then, and if you don't listen to TSP, you're really missing out.
Check out Kerry's interview here, it's well worth your time.