Sage Dynamics today announced the SD-1 carbine made by Primary Weapon Systems.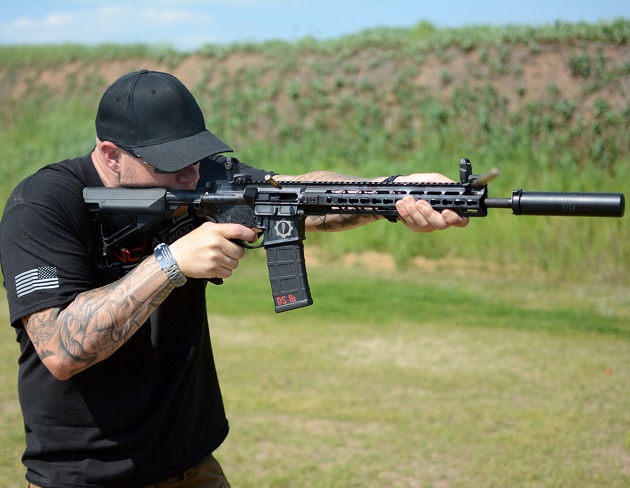 Primary Weapons Systems (PWS) is best known for their long-stroke piston system, but recently broke into the DI world with the Modern Musket line, and now expands their DI offerings with the SD-1.
The SD-1 was spec'd by Aaron Cowan for "for reliability, features and aesthetics (in that order)."
Features
16″ 1/8 .223 Wylde PWS barrel with PWS FSC muzzle device
15″ Keymod rail
Magpul Moe grip
Magpul STR stock
Magpul BUS sights
Gemtech Suppressor Bolt Barrier Group
3.5 Lbs Single Stage flat profile CMC trigger
Kryptek Typhon finish with Sage Logo marked lower and "SD-1" marked upper
The SD-1 ships with a hard case, 1 PMAG, a Railscales discount code and a certificate for 3 Sage Dynamics rifle courses (a $1,025.00 value).
Price: $2,100 (Sage Dynamics alumni discount available)
How to Get One
Right now, the only way to get an SD-1 is to email sage@sagedynamics.org for ordering information.