Combat, be it shooting or hand to hand combat, is an exercise in problem solving.  Many times training as shooters is confined by where we live legally, resources, or an indoor range.  Indoor ranges are minefields of poor training, from one round a second rules to not being able to draw from the holster.  Many of us will clear our houses, do reload practice in movement with dummy rounds, draw training, or any other number of training exercises to make up for the deficiencies we encounter at indoor ranges.  We often work very hard on our mechanics which is extremely important…but often times we forget to train our most important weapon:  our mind.
The brain is vital in our ability to fight – much more important than our mechanics.  Should we succumb to a feedback loop or panic in signal anxiety our brain can stop our will to fight faster than our body will.  We can drop a magazine and find another but we cannot control an out of control brain in combat.  As such, we must train to our brain to be disciplined, agile, and focused in combat to solve the problems that confront us.
There are three important aspects to winning a fight:
The actions we take just prior to the fight
Our reaction when the confrontation starts
What we do after this initial reaction
Moving from our initial position in combat will provide us our first problems to solve.  For example we may move to a location of safety but no visibility, blinding our situational awareness and forcing us to reposition (become exposed) or wait (giving the enemy time to bring the fight to us).  As Mike Tyson once said, "everyone has a plan until they are punched in the mouth." When the fists or bullets begin flying our plans will either work, become ineffective, or get radically altered.
Unless we get an incapacitating shot with our first volley, or strike, we will most likely have to create a plan on the fly.
It is here where our experiences and our ability to problem solve come into play. This is why realistic training is so important.  When you have no basis of experience…time flies because your brain is overwhelmed and you miss vital information.  You have no experience to relate to – so you spend more time dealing with problems than applying solutions you've gained through experience.  We can't expect to train for every scenario so we must look at the general known tactics that win, train them, and apply them.  Applying solutions requires quick wits and the ability to use the mind in the worst situation will give quick superiority in a fight.
To gain this ability, we must focus on:
Mental agility – the ability to make decisions while multitasking
Mental plasticity – knowing our limit and pushing beyond it
Mental toughness – an unwillingness to quit
A slow mind is much worse than a slow body.  The body will perform what it is neurologically programmed to do (tap-rack-tap-rack), but accessing the mind and using it to make decisions is more difficult (I have two types of cover available to me…which should I choose?).  We have to train the brain with our task in mind to become faster in decision making.
We all know the mind controls the body.  Firearms training is primarily a physical exercise as we work mechanics and then use the brain to adjust those mechanics.
But, such pre-programming responses should be tied to the mind making decisions.
We do not want a mind making decisions based on the physical actions we have taken.  The physical body must perform in terms of the mechanical action…the mind thinks in terms of action and strategy.  We want to make the mind controllable, so that as our body performs the mechanical action, the mind can work independently and make decisions on strategy and tactics.
Here are three tried and true mental training methods Pramek has used for years that will allow you to begin to become faster in your thought processes:
Multiplication challenges
Multiplication challenges give us two training goals:  identification and memory of a response.  Multiplication tables are challenging to a shooter because they force the shooter to focus on a memorized response, focusing the brain on the table and the selection of the proper response.  Multiplication cards can train a user to make fast identification and verbalization of memory.  These challenges can create faster mental response times to stimuli, transferring to making faster access of experience and mental models in combat.  Try calling out a number and have your partner shoot the equation.
Puzzles
We must be able create organization from chaos.  Puzzles can assist with this.  Puzzles test the reasoning ability of the user by looking at patterns, identifying them, and then manipulating them.  For example, when we sort priorities of targets, concealment, and those we protect…we make sense out of chaos.  What if you could get faster at this?
Puzzles allow us to move from a general view of combat to a conceptualized view where the chaos makes sense.  We train to look at a pattern in the environment and make the pattern make sense. By doing puzzles a user can visually fix broken patterns, put stimuli together to make sense, and create a complete image of disparate pieces.  Often times in combat important elements are missed that if seen and processed can create solutions.  By challenging one's mind with puzzles one becomes better at piecing information together.  We want to strive to make the patterns in the environment give us an advantage – multiple layers of cover, multiple approaches and flanking paths, or limited personal visibility while maximizing the exposure of the enemy.  Train these, set them up, don't wait for the day it happens.  These elements are puzzles we must process quickly by seeing the patterns in the environment.
Reading aloud
When was the last time you read aloud?  Two years ago I began using a voice to text software transcription program.  To use this program I had to read paragraph after paragraph of uninteresting text.  This taught me a lesson – focus and an unwillingness to mentally quit.  We rarely read text aloud after school and we all remember why:  it's boring, uninteresting, and embarrassing.  These all require mental toughness to push beyond and is the reason why reading aloud is important.  You will find yourself forced to continue, stumbling over words, and not remembering what you just read.  This is why reading aloud trains mental toughness…because you don't want to do it, but the mental coordination it generates is important to being agile and tough.  Start now and reread this article aloud.  Train your mind not to quit, even in the most mundane situations, such as reading aloud.
Beyond solo training of the mind
In Pramek our focus is on creating a thinking fighter.  A thinking fighter, or shooter, must be able to process information and prioritize it.  Anyone can teach someone to throw a strike, but are they throwing it just to throw it, or to accomplish a task such as positioning for advantage.  So you have started downloading multiplication tables and doing them, picked up a puzzle book at the store, and you read this aloud.
But, we all know that sitting in a room doing these is boring and we have a resting heart rate. Let's make the aforementioned challenges mean something in combative training.
Progressive Training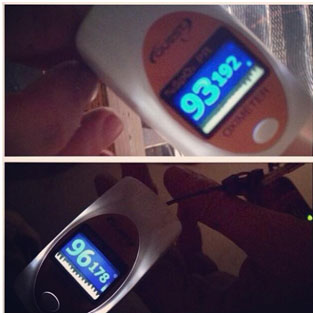 A high heart rate, like those in this photo at a recent simunitions training with Sage Dynamics, will quickly reduce your combat effectiveness.  You will wish you had done puzzles and multiplication tables as your body fails as your mind looks for easier ways to do things.  Fitness, like we train at Mission Specific Fitness, is a very important element in the ability to fight for a prolonged period of time.
Take each of the three training elements (multiplication, puzzles, reading aloud) and start them with a resting heart rate.  Then introduce fitness exercises into them.  Do some wind sprints, chase your dog, run your steps…then try them.  You will find quickly that the high levels of physical exertion affect your ability to mentally perform these tasks as your body overloads the mind with oxygen while feeding oxygen to the rest of the body.  So, work slowly – when you master them sitting still.  Do a wind sprint, then try a challenge.  Chase the dog for 2 minutes, then try a challenge.  Raise your physical activity and try them.
As you master each, just like lifting higher weights, add more weight to your mental exercise, or lungs, for it to work.
Partner drills
Identification of a secondary threat or environmental threats while having tunnel vision in combat is a vital skill.  Partner based communication drills do not have to be yelling 'reloading', but actually two way communication through the asking of a math question and your answer to the question.  Have a partner during drills ask you math questions, starting with simple addition.  This can happen while behind cover, after a threat is down, solving a math problem on a dry erase board in your scan or while moving to cover, etc.  You will find how much your mental focus suffers while shooting even as your body is performing its conditioned protective tasks.  Work up over time to more and more complex situations, such as doing math while in a reload drill.
Station drills
Being agile in thought and problem solving starts with being able to focus on something other than the gunfight.  One example we use in training at Pramek is the smell of gasoline during a fight – gasoline is a high indicator of a potential explosive threat and a student may smell it but not know they did.  They will often say, "I think I smelled gasoline." But, they did not end the fight quicker to remove themselves from this secondary threat.  As the heart rate and respiration increase the ability to process non-immediate threats lessens.
A thinking fighter can identify and act on such environmental threats.  One can begin training to work through this by placing simple puzzles at stations.  Simunitions teaches that the first time one comes up against something other than paper they quickly find their mental ability taxed…which can lead to the dreadful panic reaction.  If you set up three stations to shoot from, place a simple puzzle at one of the stations.  We have to be able to give quick concentration to non-immediate threat problems.  This will force you or your students to train to put pieces together in the fight.  You can start with puzzles at stations in front of them on the ground or behind the cover, leading to identifying puzzle pieces in their environment scattered about.
Shooting paper focuses on mechanics but does not focus on the mind solving problems.  We must start to challenge our students and ourselves beyond "you aren't fast enough on the trigger" or "you didn't hit [insert target] enough."  A real world fight is confusingly taxing and we must do all we can to prepare our students to focus through this and solve problems.  The real world requires the ability to be mentally agile, tough, and to feel comfortable pushing beyond limits we've been to.
The worst time for a student not to be able to piece their environment together is when it counts most.  By challenging the mind, we give the student a higher chance at survival by making them smarter than their enemy.